Carmine Reppucci
Chief Operations Officer of Southern Linc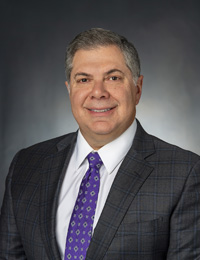 As chief operations officer for Southern Linc, a Southern Company, Carmine Reppucci assesses and evaluates business risks facing the company and ensures the accuracy and timeliness of accounting records and financial projections. Reppucci leads the company's corporate operations organization, which includes information systems, real estate facilities, customer support and customer accounting.
Responsible for the company's accounting policies and practices and establishing internal controls to evaluate business risks, Reppucci monitors the financial performance of Southern Linc against its business plan, ensuring variances and emerging issues are understood and addressed.
Reppucci began his career with Southern Company in 1998 when he joined SouthernLINC Wireless as comptroller and director of financial operations. He then moved into the position of director of change management, and project director-Oracle financials for Southern Company's Enterprise Solutions Project.
Reppucci earned a Bachelor of Science degree in accounting from Rider University and a Masters degree in Business Administration from Emory University.