Carmine Reppucci
President and CEO of Southern Linc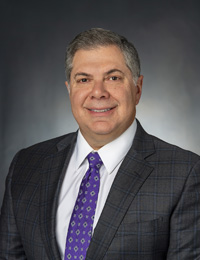 Carmine Reppucci leads the team responsible for providing highly reliable wireless communications via the CriticalLinc™Â 4G LTE Advanced network. The CriticalLinc network serves a wide range of businesses and consumers across Alabama, Georgia and southeastern Mississippi.
Reppucci began his career with Southern Company in 1998 when he joined Southern Linc Wireless as comptroller and director of financial operations. He then moved into the position of director of change management, and project director-Oracle financials for Southern Company's Enterprise Solutions Project.
Reppucci earned a Bachelor of Science degree in accounting from Rider University and a Masters degree in Business Administration from Emory University.